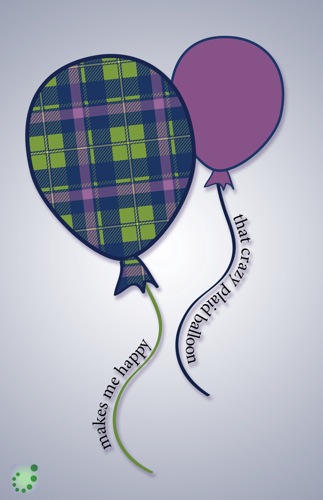 So I've decided enough with cats already, I want to see more plaid!
My
first attempt
creating plaid in Illustrator pleased me so I went back to Colorburned and gave the
Burberrry Style Plaid Part II
of the tutorial a whirl. Definitely not as straight forward a process to add in the twill, and I found the tutorial a bit confusing as well, but I struggled on through and produced the above seen plaid, placed in a jaunty balloon because, well I'm not sure why, but there it is, in a balloon.
colours
: used a few of the bright & fun colours from
much.sleep
cuz the piece just seemed to be begging to be made into plaid; as the COLORlovers palatte
sleeping much
and check out that plaid, up close and personal - a thing of beauty :o)