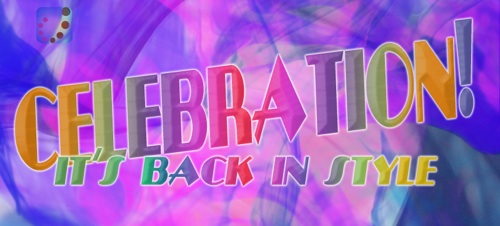 Last week I suggested to my sister that, after all this difficult
transitioning
, perhaps next week's word could possibly be celebration. While I'm not exactly in the celebrating mood yet, I thought why not try some positive thinking... so here ya go >>>
"Celebration! If it's not back in style just try waiting a little while and think optimistically!"

~ me

(This didn't fit on the art board so I just went with the straight forward, self assured "Yes, it definitely is back in style!".)
But after all that second guessing and statement making, the best thing to come of "
Celebration
" is the creation of a multi-coloured, splendidly over-the-top new style in PS, which now I can apply to random words and shapes all over the darn place, making anything its
r
a
i
n
b
o
w
goodness touches seem super cool and generally awesome.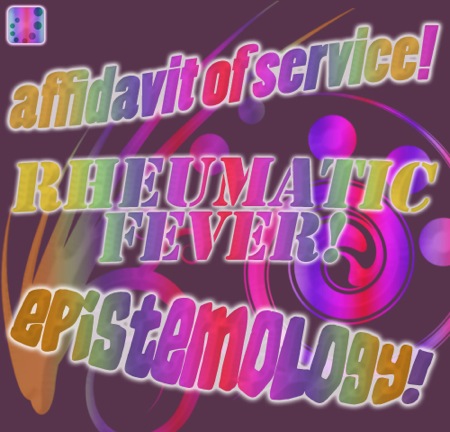 resource
: various backgrounds created with PS brushes (because who wants to do actual work)
Celebration
: Colorburned's
Smoke Effects
affidavit of service
:
BK Swirls Brushes 2
from BrushKing