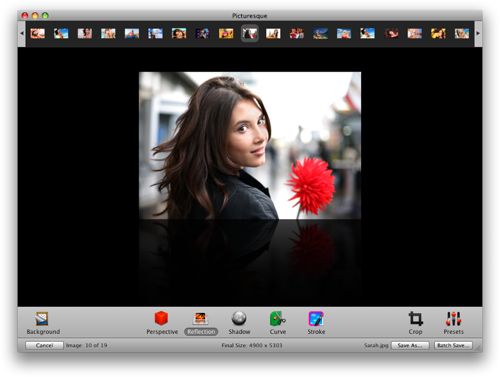 I love
picturesque
! Honestly, I probably love picturesque too much. There isn't a photo, design, piece of art or random block I don't think to myself,
"Hmmm, that could be improved with rounded corners, a lovely border, or a reflection! or a cool tipping, disappearing into the distance effect!!"
when actually, no not really. That picture of a
flower
was just fine the way it was.
But for those of you who think, "Yes, I do think that rose could have used a bit of pick me up pizazz." then do check out
Picturesque
by Acqualia, and then you too can create art with awesome effects like this: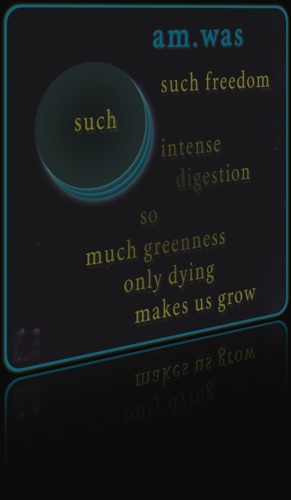 Above quote taken from the poem
am.was
by e.e. cummings:
am was. are leaves few this. is these a or
scratchily over which of earth dragged once
-ful leaf. & were who skies clutch an of poor
how colding hereless. air theres what immense
live without every dancing. singless on-
ly a child's eyes float silently down
more than two those that and that noing our
gone snow gone
yours mine
. We're
alive and shall be:cities may overflow(am
was)assassinating whole grassblades,five
ideas can swallow a man;three words im
-prison a woman for all her now:but we've
such freedom such intense digestion so
much greenness only dying makes us grow

~ e.e. cummings