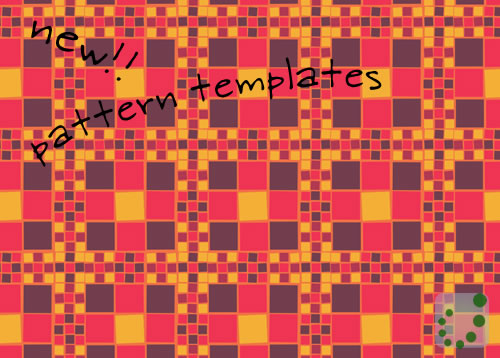 I'm loving the new ability to create
seamless pattern templates
over at
COLORlovers
(perhaps a little too much?) What a great addition to the site. It has taken a site where one can experiment with colour and added the ability to try out shapes, spaces, and patterns. Fantastic!
Here are just a few of the many designs I've put together over the past few days:
Here are a few pattern templates created by other Colorlovers which I admire (all using my palettes):
Now the site just has to come up with a decent way of keeping track of those templates you've created. As it stands right now, as soon as you create a template it disappears into the stream.
As well, I want a way to keep track of my favourite templates created by other colorlovers so that I may return to these patterns without wading through the hundreds and hundreds of crappy templates which currently litter the stream.
Hopefully COLORLovers will hear more requests similar to these, and do something about this soon...