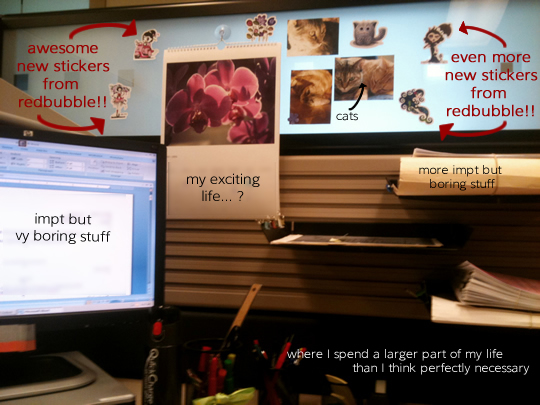 My new stickers arrived from redbubble and they are awesome! I'm really impressed with the quality of the colours and printing. I've currently got them up in my cubicle and I already feel a bit cheerier at work :o)
Redbubble items featured above in the amazing live action shot are as follows:
Originally posted on my
redbubble
page.